Miami Carnival 2021 Is Finally Here And The Excitement Is Unmatched.
It's been a long time coming, after one year off due to Covid-19 and 5 months of preparation, Miami Carnival 2021 here we come, after leaving the hotel at 11:30 am, we stopped for an early lunch at Pollo Tropical before heading to Tropical Park to use the park and ride shuttle service.
We arrived at Tropical Park about 25 minutes later, there was no information posted about Miami Broward Carnival park and ride service or where exactly we needed to go to find the shuttles. There was a Covid-19 vaccination station where I asked for information on where to find the Miami Carnival Park and Ride shuttles, but they had no idea what we were talking about, they did suggest we check the other end of the park. On the other side of the park was a testing station for Covid-19, which had no information about the shuttles either.
Rather than continue to search for the park and ride service, which seems to be a not fully thought out plan, we decided to make our way up to the Miami Dade Fairgrounds instead. With enough time remaining, we headed straight to the $10 VIP parking location that only veterans of Miami Carnival may know about. Spots are limited and on a first come, first serve basis. To obtain the parking location, leave a comment asking for the location and I will send you a message.
Presenting A Negative PCR Test, COVID-19 clearance bands
As a requirement, all attendees and masquerades needed to present a negative PCR Test taken on October 6th to receive a Covid clearance wristband to enter the Miami Carnival 2021 Parade.
After getting our wristbands, time to start snapping photos of the beautiful carnival costumes of the masqueraders as they make their way into Miami Dade fairgrounds to meet their bands. Carnival photos are a very important part of the Caribbean Carnival experience.
Wave Your Flag Represent Your Brand
Waving your brand's flag is a perfect way to represent your brand, whether you're a startup or a big business, having a flag at Carnival is an excellent way to spread the word about your brand and should be a centerpiece of attention.
View this post on Instagram
The Curvy Masqueraders Costume Options For Miami Carnival 2021
As I was taking photos of the masqueraders as they walked in, I could not help but notice the improvements designers have made for curvy costumes this year. Pictured below is a photo of a curvy masquerader from Mz Akeila section with One island Mas Band.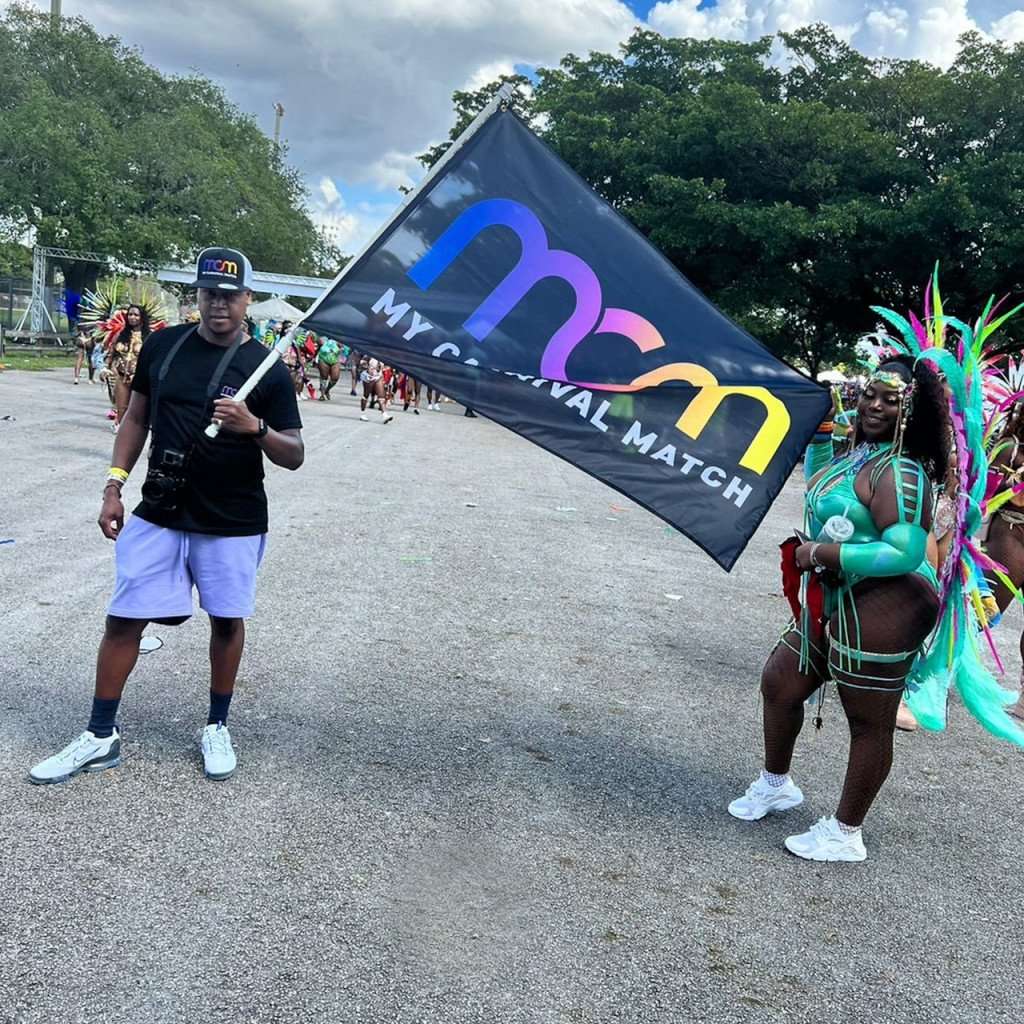 While taking photos of the Miami Carnival 2021 Go'ers dressed in their costumes along the parade route, I noticed that the NO MASK NO MAS plan that was mentioned by MIAMI BROWARD ONE
CARNIVAL HOST COMMITTEE was not enforced and was the last thing on anyone's mind as almost nobody was wearing a mask.
On The Greens The Unofficial Rest Stop
Seeing familiar faces in the likes of Makeup By Ali Lee and her husband veterans of Revel Nation Carnival Mas band, and youtube sensation and music producer Osocity Nation one of the DJ's on truck #4 Psrtyroom Squad Mas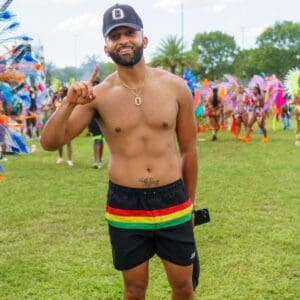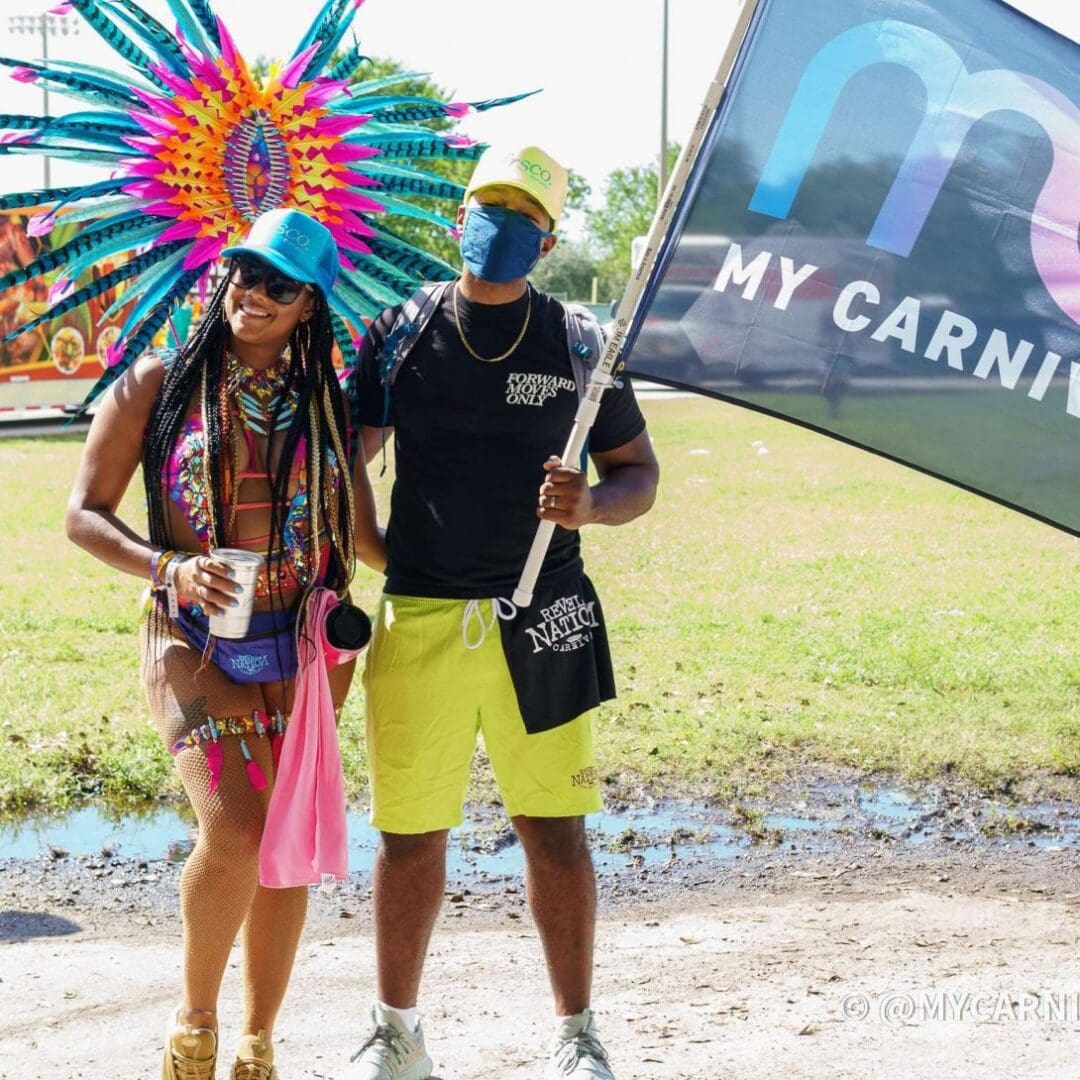 Just to stand on the greens and take a moment to appreciate our culture, the beautiful women and the vibe of a Carnival felt also surreal, big thanks to the MIAMI BROWARD ONE
CARNIVAL HOST COMMITTEE and the SFCBLA for making this possible. In addition to getting make-up, hair, nails, and costumes, Carnival portraits have become a priority for most masqueraders, everyone would like a picture to look back on, share, and remember their carnival experience.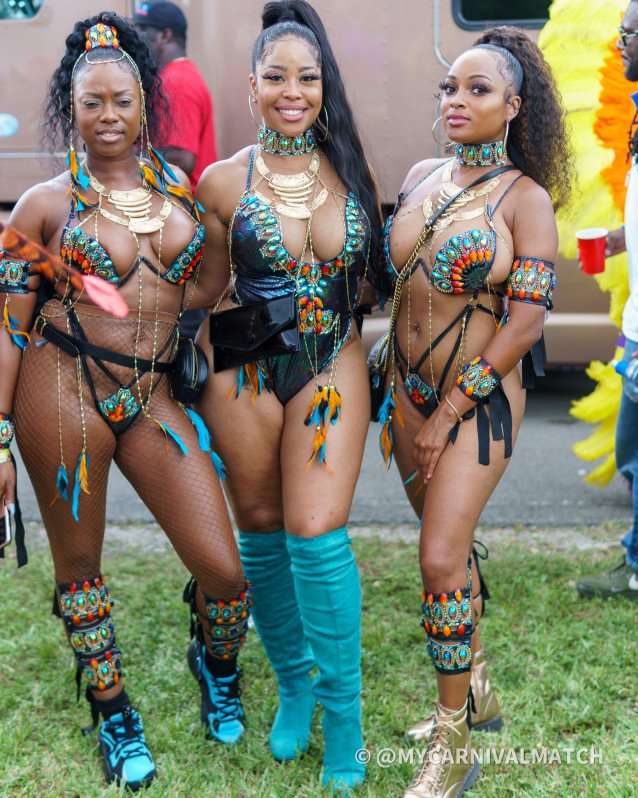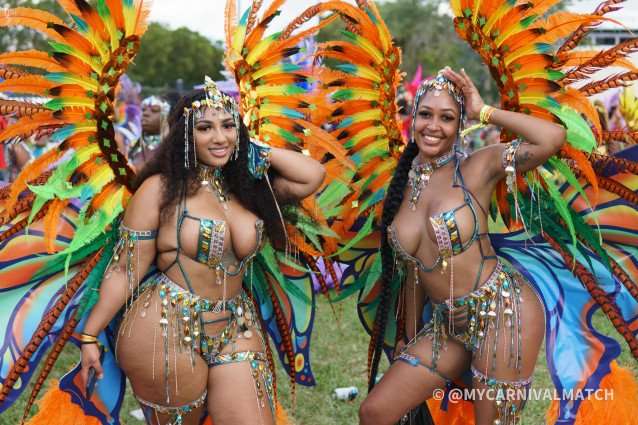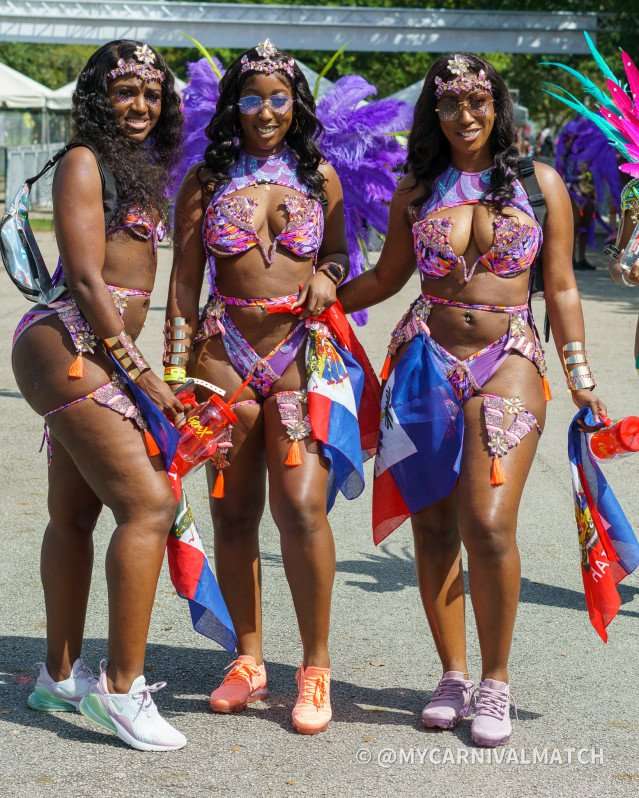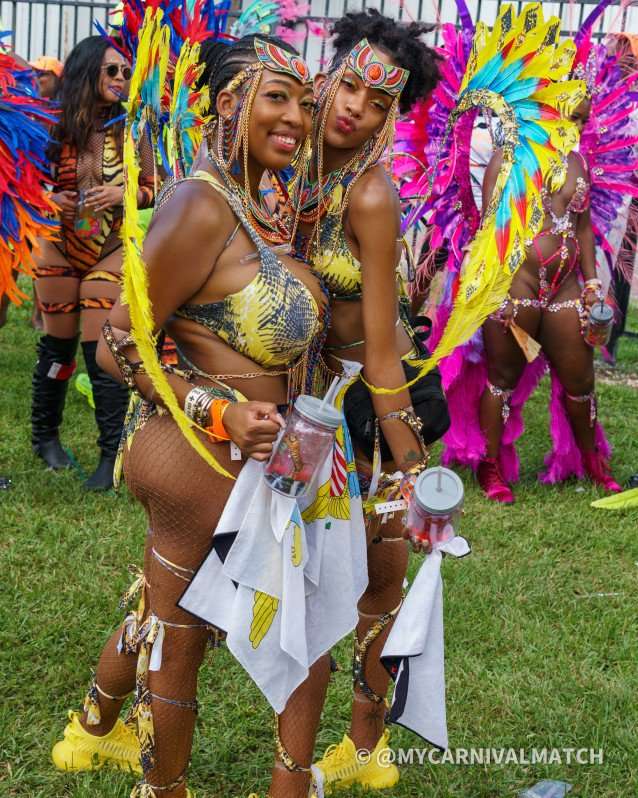 Find more MIAMI CARNIVAL 2021 Photos here, or view other Carnival Photo Galleries
The Most Controversial Mas Band Of Miami Carnival 2021
As I continued to make my way along the parade route I came across the Freaks Mas, the screen recording below and the reviews left on their listing from angry masqueraders should explain why they are called the most controversial band of Miami Carnival 2021, men lie, women lie but videos don't!
To my surprise, the band was full of masqueraders who were all having a good time. After I briefly chatted with Insane, section leader of LIV Carnival, and saw Freshhhfitness in his section Freshhh4Carnival taking sweet whine with young lady [Not Pictured Below]. It seemed that the chaos and outrage of various sections within the band was not spread throughout the entire band.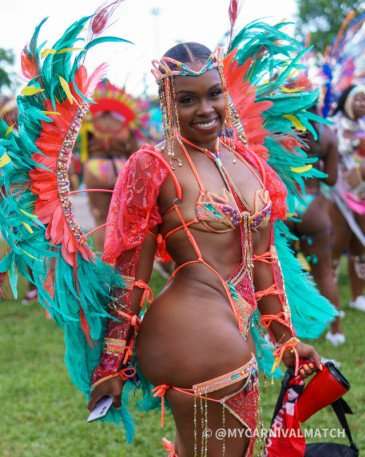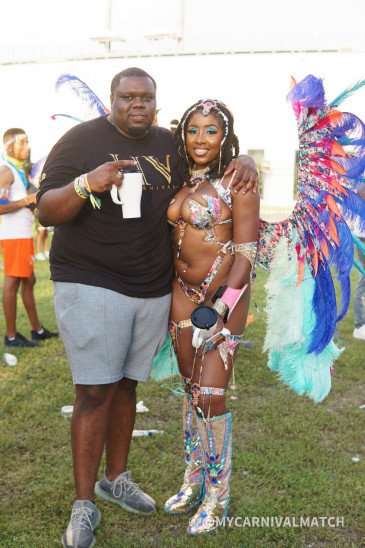 Nonetheless, It's Good To Have Carnival Back
The Miami Carnival experience this year had more issues with events than in previous years. Other than the required PCR test, there weren't any actual changes to the Miami Carnival 2021 parade this year. As always, the route was fairly the same, overgrown trees caused issues with trucks passing, and there weren't nearly enough porta-potties on the way. It is good to see our culture back in North America. As Caribbean people, I hope we can all strive to do better and strengthen the economic ties within our own community to continue pushing the culture forward.